IRIS 0.12
an OpenGL visualization plugin for XMMS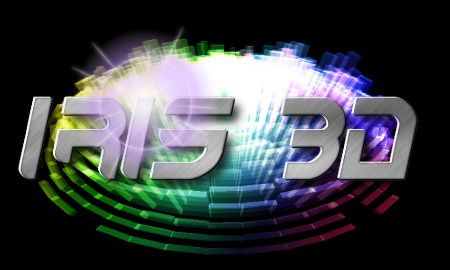 Description
XMMS is the X MultiMedia System, a multimedia player able to play mp3, mpeg, avi and other multimedia file formats.
IRIS is an adaptation of the "OpenGL Spectrum Analyzer" from XMMS. It features a theme engine and fullscreen modes. Here are some screenshots:

News
IRIS 0.12

* two new themes: flash and fountain

IRIS 0.11

* one new theme: float

IRIS 0.10

* better fullscreen mode switching
* theme transition
* theme configuration improvements
* 3 new themes: knot, pipes, pinwheel

IRIS 0.9

* fullscreen mode
* wireframe mode
* 2 new themes: pyramid and waves
* change theme on beat

IRIS 0.8

* new theme: spectrotoy, squarefield
* new config widget
* theme scheduling with priorities

IRIS 0.7

* alpha transparency
* a theme engine (two themes for the moment)
* dynamic camera movement (up and down)

IRIS 0.6

* xmms-iris-0.6 : welcome to the 3D world !
* complete code rewrite

Download
source iris-0.12.tar.gz (md5)

Debian package here

Gentoo users:
# emerge --pretend media-plugins/xmms-iris
# emerge media-plugins/xmms-iris

Iris development
Join iris development at Savannah ! http://savannah.gnu.org/projects/iris

How to write a new theme for iris
You can download the source code and look at the implemented themes if you are interested. This is not hard. You just need base C and openGL knowledge.

Authors
XMMS and the "OpenGL Spectrum Analyzer" plugin
Copyright (C) 1998-2000 Peter Alm, Mikael Alm, Olle Hallnas, Thomas Nilsson and 4Front Technologie

Beat detection routine
Copyright Steve Kirkendall (kirkenda@cs.pdx.edu ), code from the "Blursk" plugin at http://www.cs.pdx.edu/~kirkenda/blursk/

Marinus Schraal foser@sesmar.eu.org

fullscreen mode
transition
themes: squarefield, pyramid, waves, knot
wireframe mode

Ron Lockwood-Childs
themes: pipes, pinwheel, float

Marc Pompl
themes: flash, fountain

And of course me ! Cédric Delfosse

Feedback
Feedback is appreciated : cdelfosse@free.fr